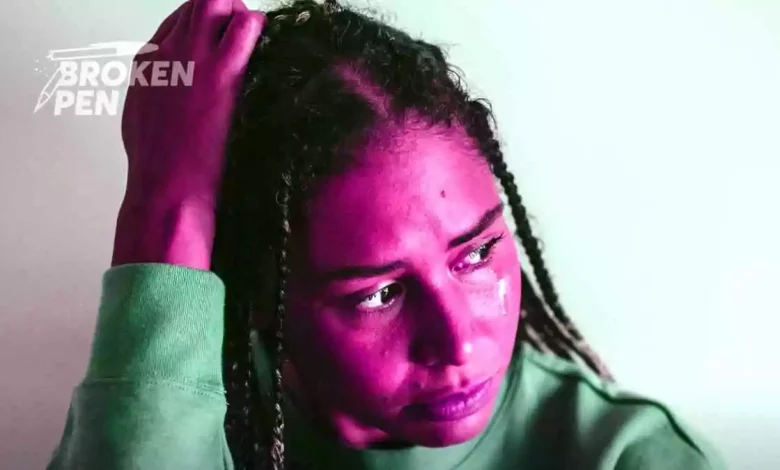 Warning
: trim() expects parameter 1 to be string, array given in
/home/myinufyl/infoguideghana.com/wp-content/plugins/interlinks-manager/shared/class-daim-shared.php
on line
506
Warning
: trim() expects parameter 1 to be string, array given in
/home/myinufyl/infoguideghana.com/wp-content/plugins/interlinks-manager/shared/class-daim-shared.php
on line
506
Today's Story: My Husband is Not Enough – Broken Pen Stories | Hi Mx24, allow me to share this agony I am going through with you and your followers with the anticipation that I will receive some good counsel.
I got married about 3 months ago to a God-fearing man I met when a friend invited me to her church. It was an answered prayer as the guy I had dated for 3 years prior dumped me for another lady in 2020.
That was the 3rd time and this time it really got me broken and hurt. So when I met my current husband, I was willing to do everything to make it succeed.
READ ALSO: I Worshipped Her Body – Broken Pen Mx24.
Our courtship for over 13 months was quiet a challenge because of two issues:
1. One of the key preaching points at the church where he is a junior pastor was to stay away from fornication and pre marital sex, he made it very clear to me that we would have to obey so he does not lose his prophetic calling.
2. This was an extra challenge as I have a very high sexual drive. I realized this during my tertiary days and I must say one of the reasons I got glued to the guy in my last relationship was cos he was huge and a fan of wild and multiple sex which I really enjoyed.
READ ALSO: Broken Pen Stories: Torment From Within.
So this style of dating and not getting intimate was a big struggle for me. Initially, I was hoping I could do without it but I realized I could not and was tempted to do it with other guys including my ex who tried to come back to me even though he was married.
I think the fear of another failed relationship because my husband has a prophetic calling  helped me fight the plenty temptations.
I eventually yielded to my body cravings  by touching myself when my libido was high and when it started to become a routine with no extra joy, I got a vibrator to use.  My libido is so high sometimes I go to the office washroom to touch myself when I encounter any simulating thought and almost every evening, I used my vibrator on myself.
At a point in time, I had over 7 different vibrators with various shapes and features. I managed to hide all this from him as I knew the repercussions if he did find out.
READ ALSO: My Husband is Not Enough – Broken Pen Stories.
Now here is the challenge, after enduring all these temptations and doing away with my devices days before our marriage, I realized I am everything opposite of my husband sexually.
He has a very low sex drive, he is pretty small in size (compared to what I have had before) and he barely lasts more than 90 secs without foreplay. If I try fore play, sometimes he ejaculates before he even penetrates. For the past 3 months, I have never had an orgasm.
When I try to use my mouth on him so he does same, he rejects my offer and says he can't put his mouth he uses to preach in between a woman's legs.
I have tried soft ways to suggest he sorts himself out with some medication or something but he will make comments to suggest he is ok but I have a wilder appetite and even goes ahead to say I have a spoilt past that affecting me.
READ ALSO: My Confession – Broken Pen Stories.
I am simply not happy and shamefully, I have started touching myself and feeling tempted to order for the a vibrator again. I just don't know where this is heading and beginning to have regrets for not getting to know him sexually before we tied the knot.
Please advice me. This is really draining me and I'm not sure how much longer I have before I fall for some good temptation.