News
Trending
McBrown Drops Bombshell: The Truth Behind United Showbiz Exposed!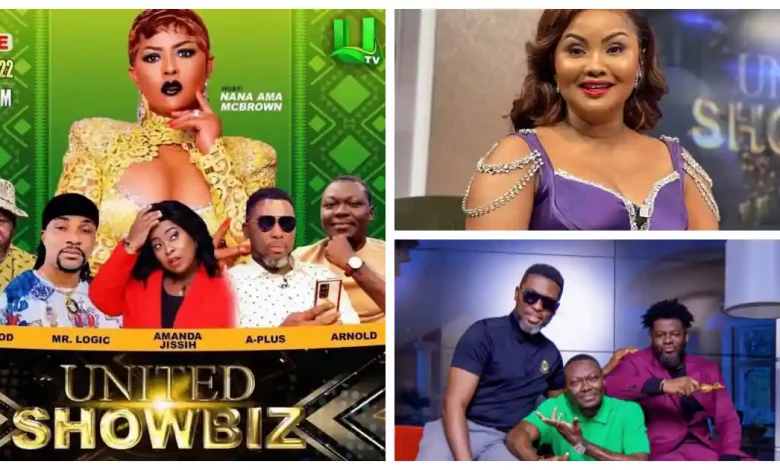 Nana Ama McBrown, the captivating TV personality, opens up about her involvement in UTV's United Showbiz program.
McBrown shares the journey that led her to host her own TV show on UTV.
The actress provides clarity on the distinction between McBrown's Kitchen and the United Showbiz show.
In an interview with Berla Mundi, McBrown revealed that she built the entertainment show for UTV instead.
McBrown's Kitchen was airing on UTV before I joined to be another host on United Showbiz. Berla, the truth must be told. It's a good show. I built it, and I'm so proud of that platform.
Adding to the narrative, the Empress disclosed that her decision to leave UTV was not made out of malice. She stated that she had no problem with her former employers as she settled into her new role.
And it's a good station. It has the masses, but sometimes you feel like moving. I have no problem with anybody. UTV has added me here. That is probably why Media General came for me.
Watch the interview below:
Internet users react to Nana Ama McBrown's claims in an interview with Berla Mundi
Many applauded McBrown for her posture during the interview.
Nice Evelyn wrote:
Nana, you are different altogether. Hey, you love everyone and are not selective. Wow, what a beautiful ❤️ heart you have, that's why people can't stop supporting you. You are really blessed wait.
Salamat Abdual salam said:
Great show.
Nana Ama McBrown says McBrown's Kitchen will survive without UTV
In other news, YEN.com.gh reported Nana Ama McBrown's reaction to UTV taking McBrown's Kitchen off their station's programs.
According to the actress, she had paid for the airtime, but nobody from UTV contacted her about the new development.
She added that she is not worried because McBrown's Kitchen is the life of cooking shows in Ghana.